After announcing the layoff of 500 of its 750 employees earlier this month, the Israeli delivery platform is shutting down local business operations altogether to focus on the US market
The Israeli delivery platform Avo is ending its Israeli activity and laying off all its local employees. Earlier this month, Avo announced that it was laying off hundreds of employees and streamlining its operations. According to estimates, the company is on the verge of closing completely and is looking for a buyer for its business in the United States. From now on, the company will continue to employ a few dozen employees in Israel and the United States.
Calcalist revealed earlier this month that Avo was laying off 500 of its 750 total employees.
of which 350 were based outside Israel.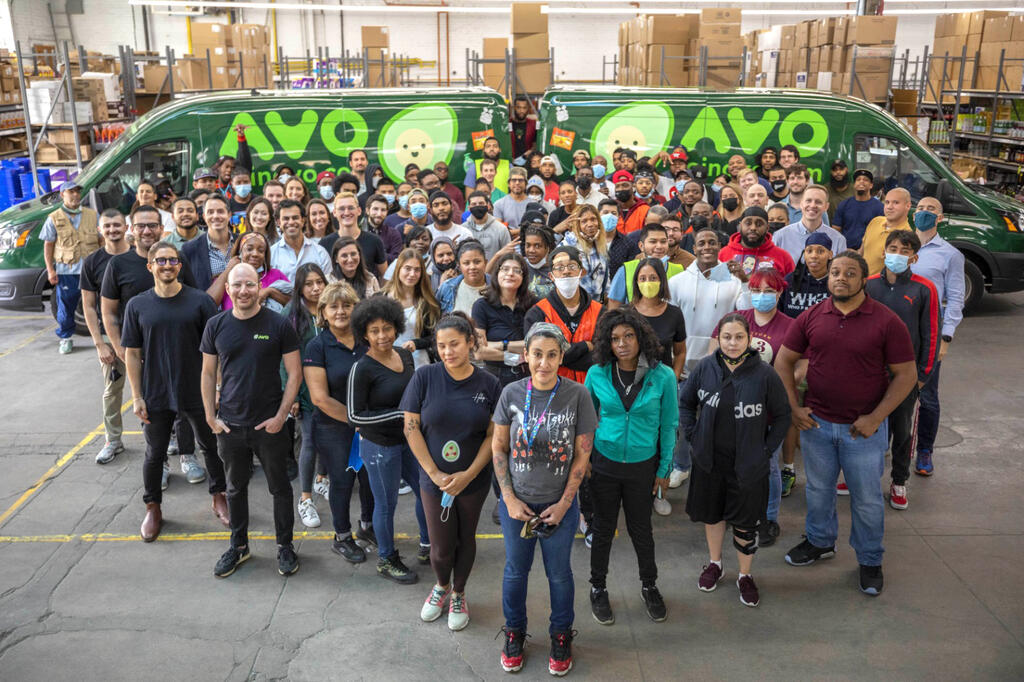 Avo raised $45 million in Series B funding led by Insight Partners last September, bringing its total funding to $80 million. The company was founded in 2017 and originally delivered baby products to parents in Tel Aviv nurseries. Since then, Avo has expanded its offering and reach across Israel and the United States (including New York, New Jersey, Chicago and Houston), serving thousands of residential communities, businesses, hospitals and universities. Avo provides a technology platform for a consumer network comprised of apartment buildings and large enterprises. It allows any employee or tenant to order any product they need without delivery costs. The company said last year that growth had increased dramatically with revenue up 1000% in the past two years.
Dekel Valtzer, CEO and co-founder of Avo, explained to Calcalist earlier this month the reasoning behind the painful restructuring. "Unfortunately, we have postponed the decision to raise a significant round until early 2022. At the start of the year, we understood in management the direction the market is heading and that a significant round of $100 million n "is no longer possible. We realized that we could rely mainly on our current investors, who made it clear that they would support any decision we made. We decided to formulate a plan that would allow us to embark on a new path in a more solid position.
First published: 12:05, 17.05.22